Address(es)
Virginia Tech Autism Clinic
3110 Prices Fork Road
Blacksburg, VA
24061-3055
About Us
"Improving quality of life for people with Autism Spectrum Disorders through intervention, education, and research."
The Virginia Tech Autism Clinic (VTAC) in the Psychology Department of Virginia Tech, opened in the Fall of 2005 to provide clinical services to individuals with Autism Spectrum Disorders and their families in the surrounding New River Valley. Our vision for this facility began in the Fall of 2004, as the Virginia Tech Autism Research Group met to discuss the available services for children with Autism Spectrum Disorders in the New River Valley, a largely rural area. Through an extensive survey assessing existing services throughout the Commonwealth of Virginia, it was brought to the attention of the group that many parents were concerned about both the availability and quality of services they were receiving. The Center for Autism Research (CAR) in the College of Science was established in 2012 to promote multi-disciplinary research on the needs of people with autism that will inform implementation of and access to evidence-based autism services. Together, the VT Autism Clinic and Center for Autism Research aim to merge science with service. We invite you to explore our website and contact us with any questions or concerns.
- Dr. Angela Scarpa, VTAC/CAR Founder & Director 
Our Mission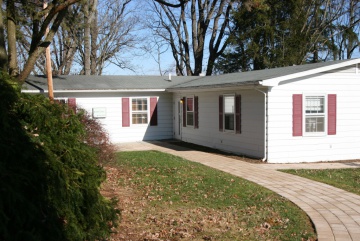 The mission of the Virginia Tech Autism Clinic and Center for Autism Research is to improve the quality of life for individuals with autism and their families through assessment, intervention, education, and research directed towards effective treatment and prevention. The Clinic provides diagnostic evaluations for infants/toddlers, children, adolescents, and adults who are suspected to have Autism Spectrum Disorder. Treatment services are based on a variety of empirically supported intervention techniques. Individualized treatment approaches are developed for each child based on evidence-based behavioral strategies from Applied Behavior Analysis, including Pivotal Response Treatment, and Cognitive Behavioral Therapy, including stress and anger management and social skills groups. We also offer Consultation to schools, medical practices, and community agencies involved in providing services for children with Autism Spectrum Disorders. Our research gives children, parents, and service providers with the opportunity to participate in the development of effective evidence-based treatment techniques by taking part in studies designed to understand the causes, prevention, and interventions for Autism Spectrum Disorders.
With this approach, the Virginia Tech Autism Clinic and Center for Autism Research seeks to provide cutting edge clinical services based on evidence-based treatment strategies, to increase knowledge and awareness about autism among the professional community and general public, and to conduct quality research.
Participant Information
For more information about any of our services, or to schedule an appointment, please contact our clinic.
Clinical Services Overview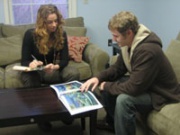 We offer a variety of clinical services to children and adults with Autism Spectrum Disorders (ASD). We provide comprehensive diagnostic assessment, consultation services, individual counseling and intervention, social skill groups, and Pivotal Response Treatment. A licensed clinical psychologist supervises all clinical work, which is conducted by graduate clinicians.
We offer the following services:
Fees
VTAC operates on a fee-for-service basis, with a fee scale that adjusts depending on your individual or family financial situation. We do not accept third-party payers as a form of payment, but can assist clients with paperwork for their own reimbursement when approved.
Any clinical service standard fee is up to $100/hour
Diagnostic Assessment standard fee is up to $700
Our standard fee for clinical services is $100 per hour, but our scale adjusts to a minimum of $3 per hour for clients with significant financial hardship or extremely limited incomes. Our standard fee for a Diagnostic Evaluation for Autistic Spectrum Disorders is $700 but also can be adjusted based on sliding fee scale.
Other Assessments are set on an individual basis depending on the testing protocol that will be used.
Our fees are generally less than half of the usual and customary fees charged by private practitioners, hospitals, or health agencies. We will work with you to find a fee that meets your financial needs, so please contact us if you would like to discuss your specific situation.
Current Research Projects
Virginia Tech Center for Autism Research
VTCAR (founded in 2012) is a VT College of Science Center to promote autism research. As our partner research center, we collaborate with them on providing services and outreach to the community.
Please visit our website to learn about current research projects and assessment options:
https://vtcar.science.vt.edu/outreach/researchprojects.html
VTAC/CAR Registry
Who: Parents of children with ASD or individuals with ASD
What: Sign-up to learn more about services, new studies, and events at VTAC
Where: Now online! Go to the following link: https://redcap.vtc.vt.edu/surveys/?s=XC37HPDHTD
When: Currently seeking participants
Join Us
Undergraduate Students: Want to volunteer?
Autism Clinic Donations
Pay Online
You may make a gift right now using Virginia Tech Foundation secure online form (link below) and your credit card. Please select College of Science in the "Select  and Area" field; then select Other in the "Select a Fund" field. Enter VT Autism Clinic Account# 873599 in the "Designation" field, and complete the rest of the form with your information.
https://webapps.banner.vt.edu/giving/academic_index.jsp
Pay by Check
Contributions may be made to the Virginia Tech Foundation for the VT Autism Clinic and mailed to the address below.  Checks should be made payable to the "Virginia Tech Foundation" and include "(VT Autism Clinic, Account# 873599)" in the memo section.
Virginia Tech
ATTN: Kim Raymond
Department of Psychology
890 Drillfield Drive, 109 Williams Hall
Blacksburg, VA  24061-0436
More Information
For more information, please contact Jenny Orzolek, Director of Development for the College of Science, at 540.231.5643 or jorzolek@vt.edu.
Links and Resources
Local Resources
Local Outreach & Training
Virginia Organizations
National or Regional Organizations
General Resources
Forms and Documents on this Page