Address(es)
Virginia Tech Autism Clinic
3110 Prices Fork Road
Blacksburg, VA
24061-0355
About Us
"Improving quality of life for autistic people through intervention, education, and research."
The Virginia Tech Autism Clinic (VTAC), part of the Psychological Services Center (PSC) in the Psychology Department of Virginia Tech, opened in the Fall of 2005 to provide clinical services to individuals with Autism Spectrum Disorders / autistic people and their families in the surrounding New River Valley. Our vision for this facility began in the Fall of 2004, as the Virginia Tech Autism Research Group met to discuss the available services in the New River Valley, a largely rural area. Through an extensive survey assessing existing services throughout the Commonwealth of Virginia, the group noted that many parents were concerned about both the availability and quality of services they were receiving. The Center for Autism Research (CAR) in the College of Science was established in 2012 to promote multi-disciplinary research on the needs of people on the autism spectrum that will inform implementation of and access to evidence-based autism services. Together, the VT Autism Clinic & Center for Autism Research aim to merge science with service. 
We invite you to explore our website at www.vtcar.science.vt.edu and contact us with any questions.
- Dr. Angela Scarpa, VTAC/CAR Founder & Director 
Our Mission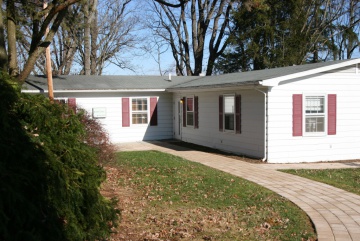 The mission of the Virginia Tech Autism Clinic & Center for Autism Research is to improve the quality of life for individuals on the autism spectrum and their families through assessment, intervention, education, and research directed towards effective treatment and supports. We work with the Psychological Services Center and Child Study Center to offer diagnostic evaluations for infants/toddlers, children, adolescents, and adults who are suspected to have an Autism Spectrum Disorder diagnosis. Our intervention services are based on a variety of empirically supported techniques. Individualized treatment approaches are developed for each person based on evidence-based strategies, including stress and anger management, social skills groups, coping skills, collaborative problem-solving and more. We also offer consultation to schools, medical practices, and community agencies involved in providing autism services. Our research gives children, teens, parents, autistic people, and service providers the opportunity to participate in the development of effective evidence-based services by taking part in studies designed to understand the spectrum of autism, related conditions, and effective interventions or supports to facilitate each person's goals.
With this approach, the Virginia Tech Autism Clinic & Center for Autism Research seeks to provide cutting edge clinical services using evidence-based strategies, to increase knowledge and awareness about autism among the professional community and general public, and to conduct quality research.
Learn more about us at www.vtcar.science.vt.edu.
Join Us
Undergraduate Students: Want to volunteer as a research assistant?
Want to support our work with a donation?