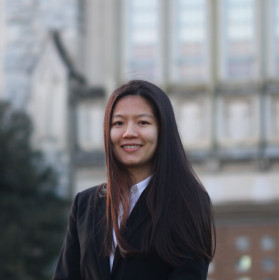 Faculty, Department of Psychology
Faculty, Industrial/Organizational Psychology
Office Hours
Fall 2023
Wednesdays 02:00 PM - 03:30 PM
Thursdays 03:30 PM - 05:00 PM

You may attend office hours either virtually or in person.

Please let me know (a) when and how you would like to attend office hours and (b) what you would like to discuss by email in advance.
Office Address
231 Williams Hall
Short Bio
My research focuses on leadership, gender, and personality. In particular, I have focused on three sets of phenomena:

1. Female leadership advantage (and male leadership advantage)
2. Agency and Communion
3. Destructive leadership/abusive supervision
Interests
Personality
Gender
Leadership
Methods
Select Publications
Hsu, N., Badura, K. L., Newman, D. A., & Speach, M. E. P. (2021). Gender, "masculinity," and "femininity": A meta-analytic review of gender differences in agency and communion. Psychological Bulletin, 147(10), 987–1011.
Kim, J., Hsu, N., Newman, D., Harms, P., & Wood, D. (2020). Leadership perceptions, gender, and dominant personality: The role of normality evaluations. Journal of Research in Personality, 87, 103984.
Degrees
Ph.D. in Industrial and Organizational Psychology (Minor in Quantitative Psychology), University of Illinois at Urbana-Champaign, 2022
M.S. in Industrial and Organizational Psychology, University of Illinois at Urbana-Champaign, 2021
B.A. in Psychology (Minor in Industrial and Organizational Psychology), Hawaii Pacific University, 2016