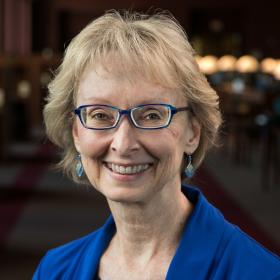 University Distinguished Professor
College of Science Faculty Fellow
Faculty, Department of Psychology
Faculty, Developmental Science Graduate Program
Director, CAP Lab
Office Hours
from 5/4/22 until 8/19/22 --- please email for an appointment
Fall 2022 office hours begin 8/22/22
Have a great summer!
Office Address
333 Williams Hall
Short Bio
since 2021 --- University Distinguished Professor, Virginia Tech
since 2019 --- College of Science Faculty Fellow, Virginia Tech
since 2016 --- Adjunct Professor of Neuroscience, Virginia Tech
since 2015 --- Affiliated Faculty in Human Development, Virginia Tech
since 2010 --- Professor of Psychology, Virginia Tech
2001-2010 --- Associate Professor of Psychology, Virginia Tech
1996-2001 --- Assistant Professor of Psychology, Virginia Tech
1993-1996 --- Visiting Assistant Professor of Psychology, Univ of South Carolina
1992-1993 --- Research Associate, Child Development Lab, Univ of Maryland
Interests
Developmental changes in brain-behavior relations during infancy and early childhood; developmental cognitive neuroscience and developmental psychophysiology (executive function, emotion regulation, EEG, ECG); individual differences in development; integration of cognition and emotion in early development.
Recent Courses Taught
PSYC 6944 - Advanced Topics in Developmental Psychology - most recent seminar was titled "Developmental Affective Neuroscience - Emotion Regulation"
PSYC 5544 - Cognitive Development ("Developmental Cognitive Neuroscience")
PSYC 4034- Special Topics in Dev Psyc ("Child Cognitive and Social-Emotional Development")
Select Publications
RECENT CHAPTERS:
Bell, M.A., Phillips, J.J., & Bruce, M.D. (in press). Development of working memory in infants and toddlers. To appear in M.L. Courage & N. Cowan (Eds.), The development of memory in infancy and childhood, 2nd ed. New York: Routledge Press.
Cuevas, K., & Bell, M.A. (in press). EEG frequency development across infancy and childhood. To appear in P. Gable, M. Miller, & E. Bernat (Eds.), Oxford handbook of human EEG frequency analysis. Oxford University Press.
Bell, M.A. (2020). Mother-child behavioral and physiological synchrony. In J. Benson (Ed.), Advances in child development and behavior, Vol 58 (pp. 163-188). Oxford, UK: Elsevier. https://authors.elsevier.com/b/1aimFErO9zLWb
Bell, M.A., & Garcia Meza, T. (2020). Executive function. In J.B. Benson (Ed.), Encyclopedia of infant and early childhood development, 2nd ed (Vol 1, pp. 568-574). Oxford, UK: Elsevier.


RECENT JOURNAL PUBLICATIONS:
2022
Blankenship, T.L., Calkins, S.D., & Bell, M.A. (2022). The role of executive functions in familiarity and recollection development. Journal of Cognition and Development, 23(1), 135-147.
Bruce, M.D., & Bell, M.A. (accepted). Vocabulary and executive functioning: A scoping review of the unidirectional and bidirectional associations across early childhood. Human Development.
Bruce, M.D., McFayden, T.C., Ollendick, T.H., & Bell, M.A. (accepted). Expressive language in infancy and toddlerhood: The role of child temperament and maternal parenting behaviors. Developmental Psychobiology.
Bruce, M.D., Miyazaki, Y., & Bell, M.A. (2022_early online). Infant attention and maternal education are associated with childhood receptive vocabulary development. Developmental Psychology.
Gartstein, M.A., Seamon, E., Mattera, J.A., Enlow, M.B., Wright, R.J., Perez-Edgar, K., Buss, K., LoBue, V., Bell, M.A., Goodman, S.H., Spieker, S., Bridgett, D.J., Salisbury, A.L., Gunnar, M., Muzik, M., Stifter, C., Planalp, E.M., Mehr, S., Spelke, E., Lukowski, A.F., Groh, A., Lickenbrock, D.M., Santelli, R., Schudlich, T.D., Anzman-Frasca, S., Thrasher, C., Diaz, A., Dayton, C., Moding, K., Jordan, E.M., & Miliner, S. (2022). Using machine learning to understand age and gender classification based on infant temperament. PLOS ONE, e0266026


2021
Broomell, A.P.R., Savla, J., Calkins, S.D., & Bell, M.A. (2021). Infant EEG coherence and early childhood inhibitory control: Foundations for social cognition in late childhood. Developmental Psychology, 57(9), 1439-1451.
Clark, E.A., Duncan, S.E., Bell, M.A., Lahne, J., Gallagher, D.L., & O'Keefe, S.F. (2021). Characterizing consumer emotional response to milk packaging guides interpretation of consumer behavior. Food Quality and Preference, 87, e103984.
Goodman, S.H., Liu, R., Lusby, C.M., Park, J.S., Bell, M.A., Newport, D.J., & Stowe, Z.N. (2021). Consistency of EEG asymmetry patterns in infants of depressed mothers. Developmental Psychobiology, 63, 768-781.
Holmboe, K., Larkman, C., de Klerk, C., Simpson, A., Bell, M.A., Patton, L., Christodoulou, C., & Divergsdal, H. (2021). The Early Childhood Inhibitory Touchscreen Task: A new measure of response inhibition in toddlerhood and across and lifespan. PLOS ONE, 2021, e0260695.
Hong, Y., McCormick, S., Deater-Deckard, K., Calkins, S.D., & Bell, M.A. (2021). Household chaos, parental responses to emotion and child emotion regulation in middle childhood. Social Development, 30, 786-805.
Hunter H., Allen, K.B., Liu, R., Jaekel, J., & Bell, M.A. (2021). Examining the bidirectional relationships between maternal intrusiveness and child internalizing symptoms in a community sample: A longitudinal study from infancy to middle childhood. Depression and Anxiety, 38(12), 1245-1255.
Liu, R., & Bell, M.A. (2021 – early online). Fearful temperament in middle childhood predicts adolescent attention bias and anxiety symptoms: The moderating role of frontal EEG asymmetry. Development and Psychopathology.
Liu, R., Calkins, S.D., & Bell, M.A. (2021). Frontal EEG asymmetry moderates the associations between negative temperament and behavioral problems during childhood. Development and Psychopathology, 33(3), 1016-1025.
Liu, L., Phillips, J.J., Ji, F., Shi, D., & Bell, M.A. (2021). Temperamental shyness and anger/frustration in childhood: Normative development, individual differences, and the impacts of maternal intrusiveness and frontal EEG asymmetry. Child Development, 92(6), 2529-2545.
Rajan, V., Cuevas, K., & Bell, M.A. (2021). Memory binding and theta EEG during middle childhood. Developmental Psychobiology, 63, e22124.
Whedon, M., Perry, N., Curtis, E., & Bell, M.A. (2021). Private speech and the development of self-regulation: The importance of temperamental anger. Early Childhood Research Quarterly, 56, 213-224.
Degrees
1992 --- PhD, Human Development, Univ of Maryland
1983 --- MS, Child and Family Studies, Univ of Tennessee
1978 --- BS, Home Economics, Carson-Newman College