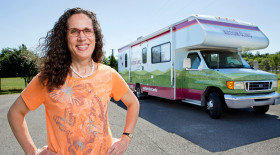 "In recognition of their extraordinary community engagement initiatives, the Association of Public and Land-grant Universities (APLU) announced that four of its member universities have been selected as regional winners of the 2021 W.K. Kellogg Foundation Community Engagement Scholarship Award. As regional winners, the University of California, Los Angeles, the University of Minnesota, University of North Carolina at Greensboro, and Virginia Tech will compete for the national C. Peter Magrath Community Engagement Scholarship Award, which will be announced in November.
The award recognizes programs that demonstrate how colleges and universities have redesigned their learning, discovery, and engagement missions to deepen their partnerships to achieve broader impacts in their communities." (from the APLU website)
For more information about the award and background on the regional winners, visit the APLU website.