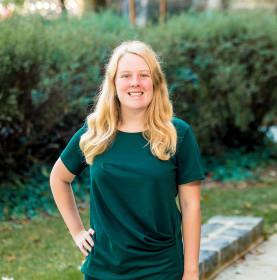 Congratulations to Emily Rost, she was one of six I/O PhD students in the country selected for Proctor & Gamble's I/O Business Challenge taking place in September.
The purpose is to solve a business challenge at P&G, which will then be implemented by the company.
The project could involve any issue that P&G's I/O group faces, such as:
Employee Selection, Testing/Assessments
Workforce/People Analytics & Operations
Diversity & Inclusion
Leadership Development and Succession Planning
Performance Management and Rewards/Compensation
Congratulations Emily!