Address(es)
133 Williams Hall
890 Drillfield Dr
Blacksburg, VA 24061
About Us
The Research for Alcohol and Couples Health (REACH) Lab aspires to increase community safety by reducing alcohol misuse, intimate partner violence (IPV), and their co-occurrence. Specific goals include (1) identifying for whom, when, and how alcohol use facilitates IPV; (2) increasing understanding of alcohol misuse and IPV among priority, minoritized, and understudied populations; and (3) translating empirical findings into accessible interventions. The REACH Lab uses multi-method approaches (e.g., ecological momentary assessment, experimental drinking paradigms, self- and partner-report, and psychophysiological data) to advance the alcohol-related IPV field with the goal of translating evidence-based IPV risk and protective factors into efficacious prevention and intervention programming. 
Areas of Interest:
Alcohol/Drug Use

IPV (psychological, cyber, physical, sexual)

Emotion Regulation

Psychophysiological Correlates of Alcohol-Related IPV

Jealousy/Infidelity

Couples

Trauma 
People
Lab Director: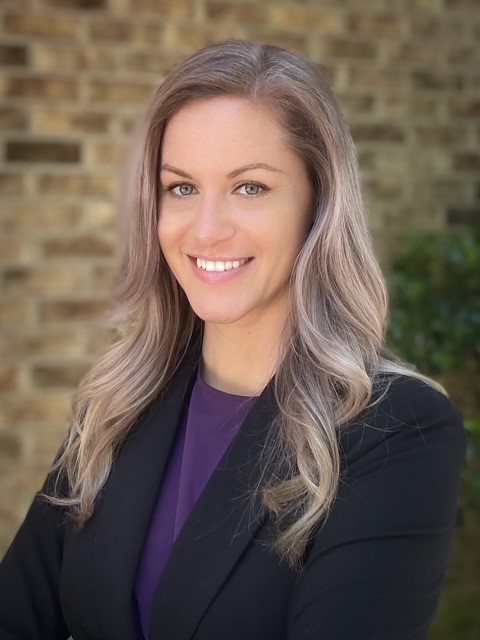 Dr. Meagan J Brem (she/her/hers) is an Assistant Professor in the Clinical Science program within Department of Psychology at Virginia Tech. She completed her Ph.D. in Clinical Psychology at the University of Tennessee in 2021 after completing an APA-accredited pre-doctoral internship at the Charleston Consortium/Medical University of South Carolina (Substance Abuse Track). Dr. Brem's research investigates the intersection of alcohol use and intimate partner violence (IPV) perpetration. To date, her research has focused on mechanistic testing of distal and proximal moderators of the association between alcohol use and IPV, broadening the definition and reach of alcohol-related IPV theories, testing brief, laboratory-based interventions for aggression, and examining IPV correlates among various populations (e.g., college students, adolescents, adults arrested for domestic violence, adults with substance use disorders, community couples, and individuals who identify as LGBTQ+). Her research has been funded by the National Institute on Alcohol Abuse and Alcoholism (NIAAA) of the National Institutes of Health, and the American Psychological Foundation (2017 Visionary Grant Recipient).
When she is not in the lab, Dr. Brem might be found going for a run, hiking through one of the local trails with her family, or exploring a new restaurant.
Graduate Students:
Dr. Brem will be recruiting a graduate student for the 2022-2023 academic year. 
Lab Mascots: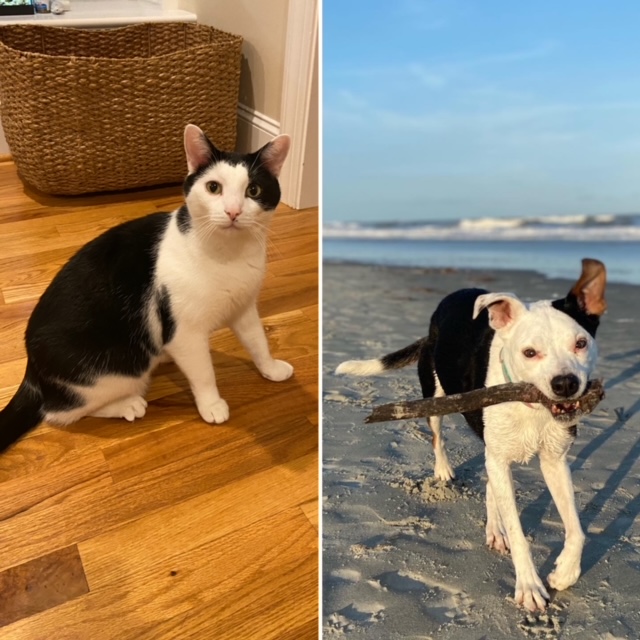 Lucy and Chip make meaningful contributions to the REACH Lab, particularly by sharing their expertise in effective emotion regulation strategies. Lucy demonstrates the benefits of going on long walks, playing fetch, and spending lots of time with best friends while Chip encourages birdwatching and a healthy dose of sleeping.
Join Us
Information for potential graduate student applicants:
Dr. Brem will be recruiting a graduate student for the 2022-2023 academic year.
Learn more about the Clinical Science Ph.D. Program at Virginia Tech and instructions on how to apply.
Information for potential research assistant applicants:
If you are interested in being a Research Assistant within the REACH lab please email Dr. Brem at mbrem@vt.edu.