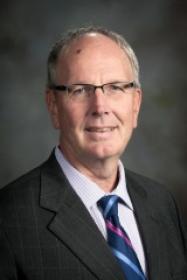 Faculty, Department of Psychology
Member, Industrial/Organizational psychology doctoral training program
Director, Social Cognitive and Industrial Psychology
Office Address
315 Williams Hall
Short Bio
I have a master's and doctoral degrees in industrial-organizational psychology from the University of Akron. I have been a member of the Industrial-Organizational faculty at Virginia Tech since 1989.
Interests
I'm a social-cognitive theorist. The fundamental proposition of social cognitive models of personality is that behavior is a function of the meaning individuals ascribe to situations. In my research, I apply social cognitive theories, e.g., Mischel's CAPS model, Cervone's KAPA model, and Higgin's Regulatory Fit/Focus model, to the work context.
I'm also interested in the challenging issue of measuring the psychometric quality of social judgments, e.g., performance appraisal, interview perceptions, etc. In this area, my research focuses on measuring interrater agreement and interpersonal accuracy.
Finally, I have interests in equal opportunity and diversity. I have worked with the Defense Equal Opportunity Management Institute (DEOMI, Patrick Air Force Base) for several years. My work with DEOMI involves evaluation of equal opportunity / diversity training programs, developing assessments related to diversity, and broader equal opportunity / diversity issues. I also have interests in the statistical detection of adverse impact.
Recent Courses Taught
At the undergraduate level, I have taught Principles of Research Methods (Psyc. 1094), Introduction to Social Psychology (Psyc. 2084), and Industrial-Organizational Psychology (Psyc. 4024)
At the graduate level, I have taught Research Methods (Psyc. 5315), Personality (Psyc. 5274), Introduction to Industrial Psychology (Pysc. 5114)and Seminars in Industrial Psychology (Psyc. 6924)
Select Publications
Sullivan, C., Jones, R., White, B., & Hauenstein, N.M.A. (2017). Development of the Trauma Related Anger Scale. Assessment. Prepub available on line: DOI:10.1177/1073191117711021
Hauenstein, N. M. A., Bradley, K. M., O'shea, P. G., Shah, Y. J., & Magill, D. P. (2017). Interactions between motivation to fake and personality item characteristics: Clarifying the process. Organizational Behavior and Human Decision Processes, 138, 74-92.
Hauenstein, N.M.A., & McCusker, M. (2017). Rater training: Understanding effects of training content, practice ratings and feedback. International Journal of Selection and Placement, 25, 253-266.
Sturdivant, M., Yibass, S., Abraham, E., Hauenstein, N. M. A. (2017). Using situational judgment tests to study subtle discrimination. Industrial and Organizational Psychology: Perspectives on Science and Practice, 10, 1-4.
Scott, M. D., Hauenstein, N. M. A., Coyle, P. (2017). Measuring approach-avoidance motivation: Expanding dimensionality through implied outcomes. Personality and Individual differences,106, 312-324.
Degrees
B.A. with honors in Psychology, Ohio Northern University
M.S. in Psychology (specialization in Industrial/Organizational Psychology), University of Akron
Ph.D. in Psychology, (specialization in Industrial/Organizational Psychology), University of Akron