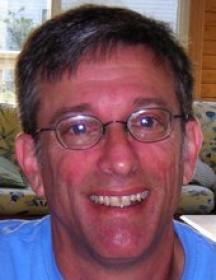 Faculty, Department of Psychology
Director, Psychological Services Center
Director, Integration of Science and Practice Lab
Member, Faculty of Health Sciences
Office Address
Psychological Services Center
3110 Prices Fork Road
Blacksburg, VA 24060
Interests
Measurement-Based Care
Routine Outcome Monitoring
Adaptations of Evidence Based Practices
Clinical Supervision
Reflective Practice
Recent Courses Taught
6254 - Clinical Psychological Assessment I
6255 - Clinical Psychological Assessment II
5965/5966 - Clinical Practicum
6965/6966 - Clinical Practicum
4364 - Introduction to Clinical Psychology
Select Publications
Cruz, R., Peterson, A. P., Fagan, C., Black, W., & Cooper, L. D. (2019). Evaluation of the Brief Adjustment Scale-6 (BASE-6): A measure of general psychological adjustment for measurement-based care. Psychological Services. Advance Online Publication. DOI: 10.1037/ser0000366
Cooper, L. D., & Wieckowski, A. T. (2017). A structured approach to reflective practice training in a clinical practicum. Training and Education in Professional Psychology, 11(4), 252-259. http://dx/doi.org/10.1037/tep0000170
Levine, J. C., Cruz, R. A., Cooper, L. D., Murphy, H. G., Peterson, A. P., Hurd, L. E., & Feldner, M. T. (2017). Integrating routine outcome monitoring into graduate training clinics to advance evidence-based practice. the Behavior Therapist, 40(1), 17-22.
Gordon, H. M., & Cooper, L. D. (2016). A case study of Parent-Child Interaction Therapy: Flexible client-centered adaptation of an EST. Clinical Case Studies, 15 (2), 126-142. Doi:10.1177/1534650115603819
Halliburton, A. & Cooper, L. D. (2015). Applications and adaptations of Acceptance and Commitment Therapy (ACT) for adolescents. Journal of Contextual Behavioral Science, 4 (1), 1-11.
Degrees
1988 Ph.D. in Clinical Psychology, University of North Carolina at Greensboro, Greensboro, NC
1986 M.S. in Clinical Psychology, University of North Carolina at Greensboro, Greensboro, NC
1981 B.S. in Psychology, Northeastern University, Boston, MA