Announcements
NOTE: Java does not currently work with Chrome or Firefox.  I recommend using Internet Explorer (desktop app) for banner.  Click on the start menu, and type 'Internet Explorer' to find it.
Java has increased its security requirements in the latest version, and you MAY have to do the following to approve banner for use with JAVA...

From the Start Menu -> search for and run 'configure java'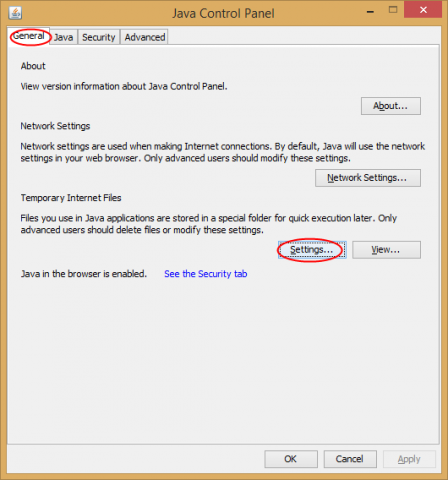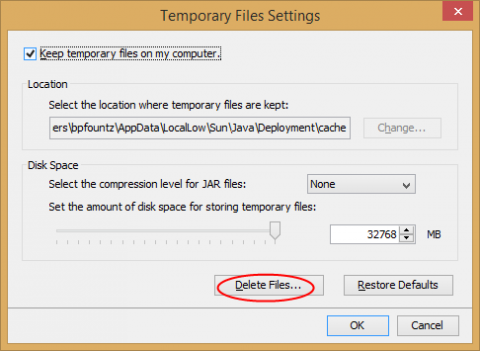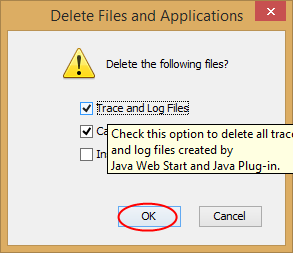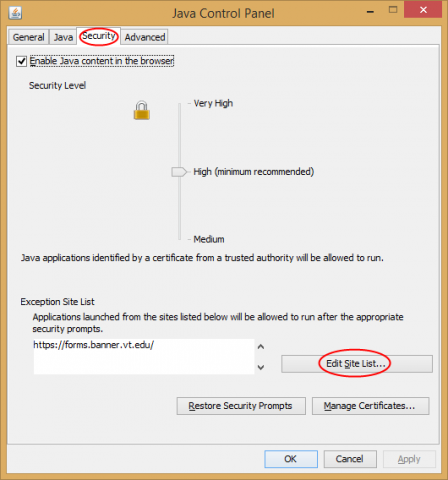 Copy https://forms.banner.vt.edu/ and paste it into the exception list.  Make sure there are no typos.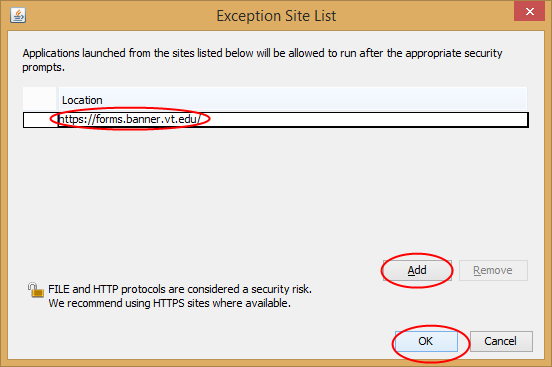 You may also be required to approve java in your browser.  Make sure to approve 'JAVA' or banner will not run.