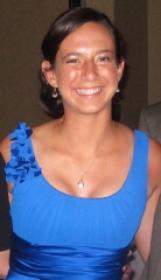 Interests
Parent stress and familial impact of children with ASD
Emotion regulation in ASD
Mindfulness and acceptance based treatments
Recent Courses Taught
Intro to Psychology Recitation
Select Publications
Corbett, B. A., Swain, D. M., Newsom, C., Wang, L., Song, Y., & Edgerton, D. (2013). Biobehavioral profiles of arousal and social motivation in autism spectrum disorders. Journal of Child Psychology and Psychiatry. doi: 10.1111/jcpp.12184
Corbett., B. A., Swain, D., Coke, C., Simon, D., Newsom, C., Houchins-Juarez, N., Jenson, A., Wang, L., & Song, Y. (2014). Improvement in social deficits in autism spectrum disorders using a theatre-based, peer-mediated intervention. Autism Research, 7(1), 4-16. doi: 10.1002/aur.1341.
Haimson, J., Swain, D., & Winner, E. (2011) Do Mathematicians Have Above Average Musical Skill? Music Perception: An Interdisciplinary Journal, 29(2). 203-213.
Degrees
B.A. in Psychology (Concentration in Clinical Psychology), Boston College, 2011