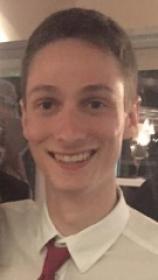 Office Address
329 Williams Hall
Short Bio
I am a PhD candidate in Industrial and Organizational Psychology. While at Virginia Tech I have earned an M.S. in Industrial Organizational Psychology and an M.A. in Data Analysis and Applied Statistics.

To diversify my education further, I pursue major research projects with 3 accomplished faculty members at Virginia Tech focusing on the research methodology and appropriate analysis techniques.

In addition to my research, I also enjoy being involved in a multitude of professional organizations at Virginia Tech, including: Virginia Tech Graduate Academy for Teaching Excellence (VTGrATE), Statistical Applications and Innovations Group (SAIG), and the Graduate Honors System. Please note, SAIG was formerly known as The Laboratory for Interdisciplinary Statistical Analysis (LISA).
Interests
Adaptive Modeling
Autonomous Systems
Big Data
Data Analysis
Leadership
Machine Learning
Neural Network Modeling
Organizational Safety
Quantitative Methods
Survey Design
Recent Courses Taught
Social Psychology
Cognitive Psychology
Introductory Psychology
Degrees
M.A. Data Analysis and Applied Statistics, Virginia Tech
M.S. Industrial Organizational Psychology, Virginia Tech
B.A. Psychology, Ohio University