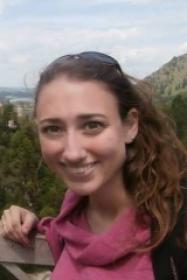 Office Address
Collegiate Square, Suite 203
Interests
Externalizing behaviors
Empathy, emotion, & aggression
Psychopathy & Cluster B personality disorders
Recent Courses Taught
Introduction to Psychology Recitation
Select Publications
White, B. A., & Delk, L. A. (2017). Uncaring young adults show reduced vigilance for others' fearful expressions. Personality and Individual Differences, 106, 77-80.
Delk, L. A., Bobadilla, L., & Lima, E. N. (2016). Psychopathic Traits Associate Differentially to Anger, Disgust and Fear Recognition among Men and Women. Journal of Psychopathology and Behavioral Assessment, 1-10.
Delk, L. A., Wydo, M., Mitchell., D., Kroner, D. G., White, B. A. (2016). A Forensic Treatment Primer. the Behavior Therapist, 39(5), 138-147.
Gottfried, E., Carbonell, J., & Miller, L. (2014). The impact of judge-defendant communication on mental health court outcomes. International Journal of Law and Psychiatry, 37(3), 253-259.
Kopak, A. M., Dean, L., Proctor, S. L.; Miller, L., Hoffman, N. G., (2014). Effectiveness of the Rehabilitation for Addicted Prisoner's Trust (RAPt) Programme. Journal of Substance Use, 20(4), 254-261.
Degrees
M.A. Psychology, 2012-2014 Western Carolina University
B.S. Psychology/International Affairs, 2008-2012 Florida State University