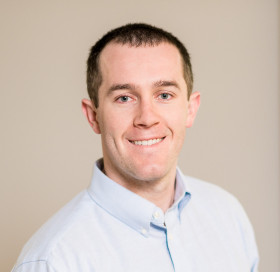 Assistant Professor, Department of Psychology, Clinical Science Area
Office Hours
Tuesday, 10am-12pm
Wednesday, 3pm-5pm

Office Address
121 Williams Hall
Short Bio
**Prospective students, please note that I will not be reviewing graduate student applications for the 2020-2021 application cycle.** My research focuses on advancing personality, mood, and clinical assessment, with an emphasis on improving the diagnosis of externalizing forms of psychopathology (e.g., narcissism, psychopathy, ADHD) and hypomania/mania. I also am interested in studying the extent to which externalizing traits (e.g., social boldness, antagonism) are adaptive versus maladaptive across different contexts, can be validly assessed using different methods (e.g., self-report, informant, interview), and are amenable to change. The long-term goal of my research is to provide more valid and efficient personality and psychopathology assessment in research and applied settings in order to streamline and improve intervention efforts.
Interests
Personality, mood, and clinical assessment
Transdiagnostic frameworks and psychopathology classification
Psychometrics and research methods
Personality pathology
Bipolar spectrum disorder
Recent Courses Taught
Psychology of Personality, PSYC 2054
Select Publications
Carpenter, R. W., Zimmerman, M., Emery, N. N., & Stanton, K. (2020). Associations between the Mood Disorder Questionnaire and psychopathology in a clinical sample. Assessment, 27, 219-231.
Stanton, K., Brown, M. F. D., Bucher, M. A., Balling, C., & Samuel, D. B. (2019). Self-ratings of personality pathology: Insights regarding their validity and treatment utility. Current Treatment Options in Psychiatry, 6, 299-311.
Stanton, K., Khoo, S., Watson, D., Gruber, J., Zimmerman, M., & Weinstock, L. M. (2019). Unique and transdiagnostic symptoms of hypomania/mania and unipolar depression. Clinical Psychological Science, 7, 471-487.
Stanton, K. (2020). Increasing diagnostic emphasis on negative affective dysfunction: Potentially negative consequences for psychiatric classification and diagnosis. Clinical Psychological Science, 8, 584-589.
Stanton, K., McDonnell, C. G., Hayden, E. P., & Watson, D. (2020). Transdiagnostic approaches to psychopathology measurement: Recommendations for measure selection, data analysis, and participant recruitment. Journal of Abnormal Psychology, 129, 21-28.
Stanton, K., & Zimmerman, M. (2018). Clinician ratings of vulnerable and grandiose narcissistic features: Implications for an expanded narcissistic personality disorder diagnosis. Personality Disorders: Theory, Research, and Treatment, 9, 263-272.
Watson, D., Ellickson-Larew, S., Stanton, K., Levin-Aspenson, H. F., Khoo, S., Stasik-O'Brien, S. M., & Clark, L. A. (2019). Aspects of extraversion and their associations with psychopathology. Journal of Abnormal Psychology, 128, 777-794.
Degrees
University of Notre Dame, PhD
Brown University Medical School, Clinical Residency
University of Notre Dame, MA
Montana State University Billings, BS
Miles Community College, AS