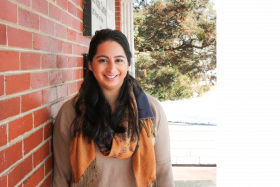 Office Address
Virginia Tech Autism Clinic & Center for Autism Research
Other Address
Child Assessment Clinic
Short Bio
I am currently completing my pre-doctoral clinical psychology internship (2021-2022) at the UC Davis Children's Hospital.

Interests
Implementation of evidence-based services in underserved populations for families affected by ASD/developmental disabilities.
Mental heath disparities among families of diverse and rural/low-income communities.
The impact of parenting & family stress on treatment outcomes.
Degrees
M.S. Clinical Psychology - Virginia Tech - 2019
M.A. Psychology - Pepperdine University - 2016
B.A. Psychology, Minor in English - UC Davis - 2014