About Us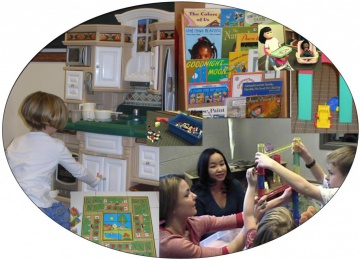 We study how children learn to think, feel, and act in social relationships as they mature.
Topics of particular interest to us are:
What parents and other family members (such as grandparents) think about children's emotions
How parents, friends, grandparents, and others teach children about emotions, friendships, and helping others
How children understand their own and others' emotions, their relationships, and their social world
Our overall goal is to learn how parents and children from a variety of socio-cultural backgrounds use emotions to develop and maintain positive relationships and to reach their aspirations.
Thank you for your interest!
People
Director
Julie C. Dunsmore
Graduate Students
Erika Hernandez
Danhua Zhu
Undergraduate Students
Cayley Baker
Ashley Bell
Peyton Brock
Cassie Ellis
Georgia Evangeliou
Aubree Harrington
Sofia Hirt, Senior Lab Leader
Natalie Horne, Senior Lab Leader
Lexi Keller
Nicole Spiropoulos
Karen Talley, Senior Lab Leader
Jenna Terry
Nikita Thadani
Jenny Vargas
Hannah Warren, Senior Lab Leader
Tara Weinstein
Taylor Woods
Taylor Wynne
Andrea Yu-Shan
Participant Information
Parents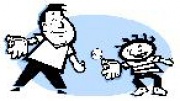 In our research, we are most interested in how parents and children think and feel about relationships and social behaviors in their everyday lives, so we try to set up our research to be as comfortable for your child as possible and as much like a home or school situation as possible. Because family memories are an important way children learn about the world, we often ask families to reminisce together. We also often ask parents to fill out questionnaires and children to complete interviews or questionnaires to tell us about the ways you usually show and deal with feelings -- you are the experts about your family, and your responses are very important to us! We often ask families to play board games or card games together, and sometimes with other families, because these are enjoyable ways to learn about how families communicate in an ordinary situation. To make sure we don't miss anything, we often need to audiotape or videotape families who are participating. We are very careful to keep all family materials, including videotapes, secure in our lab so that your privacy is protected. We can provide babysitting for your other children and free parking. We also provide healthy snacks for children when our studies last longer than an hour. We are always willing to share the results of our studies with you. Our goal is to ensure that you and your child have a rewarding and enjoyable experience as you contribute to developmental science!

If you have any questions, are interested in being contacted about future studies with us or with other developmental researchers at Virginia Tech, or if you would like to be added to our mailing list to receive our study results, please send an e-mail to socdev@vt.edu or call us at (540) 231-8179. We would be delighted to hear from you!
Children
In the Social Development Lab, we study what children think and feel about important people in their lives, such as parents and friends, and how they act with those people.
Why do we call it a "lab"?
Places where research is done are called labs, or laboratories. Because we are researching how children grow in social relationships, our lab is called the Social Development Lab. The lab doesn't look like the kind of laboratory you may have seen in movies or TV shows, though. We have a playroom with lots of different toys, and we have a room we call the family room with stuffed chairs and a couch. We want you to feel comfortable, so we try to set up our lab to look as much like home or school as possible.
What would we ask you to do?

Sometimes we ask kids to watch videos and tell us what they think about the people in the video. Sometimes we ask kids to use our computer to tell us what they think about words or phrases. Sometimes we ask kids to tell us what they think their parents are feeling. And sometimes we ask kids to play board games or card games with their parents, or friend, or another kid or family. A lot of the time we need to videotape or audiotape so we can make sure we didn't miss anything. We never do anything or ask you to do anything we think could make you feel bad or uncomfortable, and we always try to make things fun.
Why are we interested in what you think, feel, and do?

You are very important to us! We want to know what children think about their own and other people's feelings and actions, how children feel and act when they're with their friends and parents, and how children decide about helping. The only way we can learn all this is to ask you. You are the expert! When we ask you questions, we don't know the answer, you do, so there's no right or wrong thing to say. The best way you can help us is by just telling us what you think and feel, and trying to act just like usual.
If you have any questions about a study or about anything about our lab, please send an e-mail to socdev@vt.edu or call us at (540) 231-8179. In research, questions are a good thing! And remember that if you and your parents decide to do a study with us, you can ask any questions that you have at any time during your participation.
If you would like to download some Virginia Tech coloring pages, please visit the Hokie Sports website.
The Play Room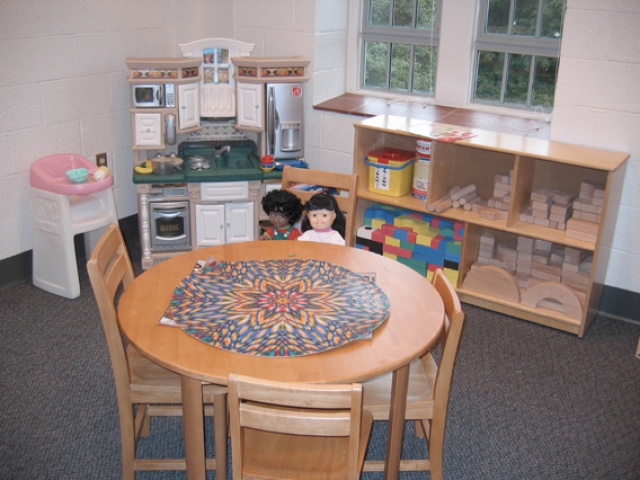 The Family Room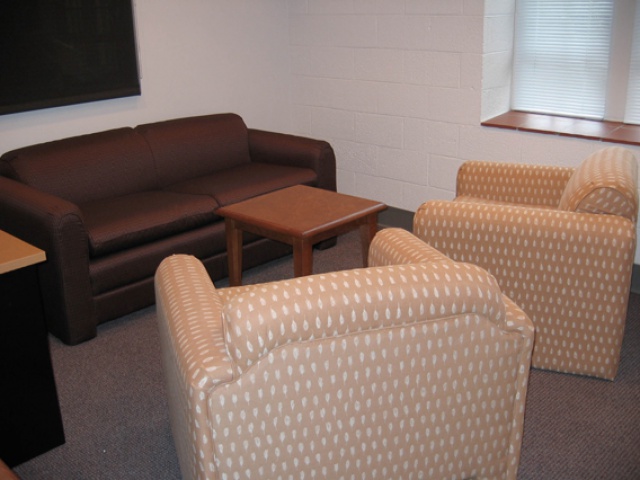 Current Research Projects
Cross-cultural study of parents' emotion socialization and children's social competence
We are working with families in the US and Turkey to examine cross-cultural similarities and differences in how parents think and talk about emotions and children's emotional and social competence in the preschool years (ages 4 – 5 years). Dr. Sukran Kilic from Aksaray University in Turkey is our partner on this project.
We are also working with families in China to examine cross-cultural similarities and differences in how parents think and talk about emotions and children's emotional and social competence in middle childhood (ages 7 – 11 years). We are collaborating with Dr. Rachel Han from Beijing Normal University on this project.
Grandmothers' and mothers' emotion socialization through reminiscing
Grandparents play an important role in children's lives, yet we know little about how children learn about emotions and social relationships from their grandparents and from the relationships between their parents and grandparents. We will be working with grandmothers, mothers, and children (ages 4 - 12 years) to understand how family reminiscing may relate to children's developing social competence.
Parent and child beliefs in pediatric weight loss intervention
We are collaborating with Dr. Joseph Skelton and the BrennerFIT program at Wake Forest Baptist Health Center to examine how parent-child conversation about health habits emphasizing strategies, effort, and dimensionality relate to children's health indices in families who are undergoing treatment for their child's pediatric obesity. Funding for 2012 and 2014 from the Institute for Society, Culture, and Environment. Conducted with Madlyn Frisard, Virginia Tech.
Roles of parents and peers in adjustment to high school
The purpose of this study is to examine children's experiences with parents and peers during the transition from middle school to high school, and how these experiences relate to children's emotional adjustment and academic performance.
Join Us
Graduate Students
Graduate students working in the Social Development Lab have the opportunity to work collaboratively on our ongoing projects and to develop their own research agendas in relation to emotion socialization within sociocultural context.  Our graduate program areas emphasize research experience and fit of prospective students' research interests with faculty members' research programs.  I highly encourage applicants to contact faculty members who they're interested in working with prior to applying, to introduce yourself, describe your research interests and the extent and quality of your prior research experience, and let the faculty know you will be applying. Faculty research interests and labs are listed here; click on each name for more information.
Undergraduate Students
We welcome and rely on excellent undergraduate Research Assistants!
If you are interested in gaining undergraduate research experience, please download the information sheet and undergrad application.
Fall and Spring Semesters
Applications will be considered on a rolling basis during course request time for the following semester (e.g., mid-March for the Fall semester, mid-October for the Spring semester).
Summer
If you wish to work with us over the summer, please submit your application by the last day of classes in the Spring semester. It is possible to earn Field Study credit through your research assistance in the summer as well as the academic year.
Forms and Documents on this Page