About Us

The Behavioral Neuroscience Laboratory is located in Williams Hall. The graduate student component of the lab is under the direction of David W. Harrison, Ph.D. He is a faculty member in the Clinical Science Program, former staff neuropsychologist for the New Orleans Saints football team, and director of neuropsychological services at HCA Columbia Lewis Gale Medical Center in Roanoke/Salem.  The undergraduate component of the lab is under the direction of Patti K. Harrison, Ph.D., who is a faculty member of the Biopsychology Program.

A functional cerebral systems approach is used to establish brain-behavior relationships. Research in the lab uses a variety of neuropsychological and psychophysiological methods, including structural MRI, quantitative electroencephalography (QEEG), electro-oculography (EOG), electromyography (EMG), cardiovascular, glucose, blood assays, behavioral measures, and others. At HCA Columbia Medical Center in Roanoke students are trained in neuropsychological assessment and therapies based on an integration of structural MRI evaluation, standardized  neuropsychological testing, psychophysiological assessment, and syndrome analysis techniques.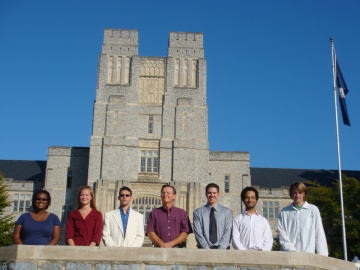 Current Research Projects
The lab uses a functional cerebral systems approach to study the neuropsychology of emotion, hostility, and cardiovascular regulation. Behavioral and psychophysiological indices are measured across systems. Task performance and psychophysiological fucntioning are examined as a function of hostility level to discover brain-behavior relationships. Additionally, research examines sex differences, dual-task performance, the effects of aging, and cardiovascular functioning in relation to stress and negative emotion.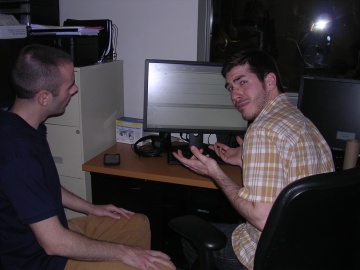 Current Projects
Hemispheric laterality and sex differences
The neurophysiological correlates of CBT and ACT
Frontal eyefield functioning in hostility, anxiety, and depression.
Affective verbal learning in high and low hostile women.
EEG correlates of neuropsychological tests.
The neurophysiological correlates of boredom.
If you are an undergraduate student at Virginia Tech and interested in participating in research you can sign up on the Psychology Department's Experiment Management System.
Recently Completed Projects
An investigation of premotor frontal eye field regulation of rapid eye movements in high and low hostile participants.
Quantitative electroencephalogram responses and reaction-induced increases in cardiovascular reactivity in low and high hostility levels.
Emotion and arousal: A dynamic evaluation of relative activation states.
View/Download Lab Colloquim (PPT)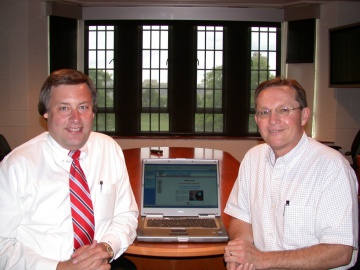 Recent Publications
The lab publishes in a variety of psychological and medical journals, including Brain and Cognition, Archives of Clinical Neuropsychology, International Journal of Neuroscience, Journal of Clinical & Experimental Neuropsychology, Psychobiology, Psychological Assessment, Clinical Neurophysiology, Developmental Neuropsychology, Neuropsychology Review, and Neuropsychology.

Research is also presented at regional, national, and international conferences, including the National Academy of Neuropsychology (NAN), the International Neuropsychological Society (INS), Virginia Psychology Association (VPA), and the Society for Psychophysiological Research (SPR).

The following is a list of recent publications, to get a full list view/download Dr. Harrison's Vita.
 
Recent Graduates
The Behavioral Neuroscience Laboratory has produced twenty-two (22) doctors specializing in Neuropsychology and Clinical Neuroscience/Neuropsychology.  A partial list is provided below.  A more thorough listing is provided in Dr. Harrison's vita.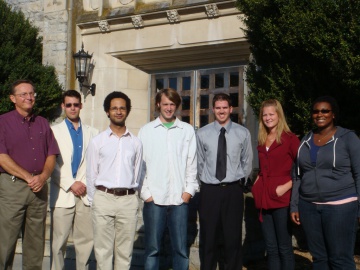 Joseph Carmona, ABD
Joseph Carmona is a specialist in clinical neuropsychology currently working at Walter Reed Medical Center, while completing his internship experience.
Rosemary Huntzinger, Ph.D.
Dr. Huntzinger was an assistant professor at Brown University and Bradley Hospital.  Her specialization is in child clinical neuropsychology.
D. Erik Everhart, Ph.D.
Dr. Everhart is associate professor at Eastern Carolina University, where he has been very productive in research and clinical efforts in neuropsychology and neuroscience.
Heath Demaree, Ph.D.
Dr. Demaree is now an Associate Professor at Case Western Reserve where he has contributed broadly to neuroscience literature on emotion theory through his extensive publications and grant activities.
Paul Foster, Ph.D.
Dr. Foster received his Ph.D. in Clinical Psychology in May 2004. While in the lab, he researched the EEG correlates of emotional memories, arousal, cardiovascular regulation, and neuropsychological tests. Dr. Foster also designed several neuropsychological tests, including the Figure Arrangement Test. He completed his Clinical Internship at the University of North Carolina, Chapel Hill. Dr. Foster was previously at the University of Florida in the Behavioral Neurology Department but has moved back to his family's land and academics at Middle Tennessee State University.
Katherine Snyder, Ph.D.
Dr. Snyder is professor of experimental neuropsychology at Methodist University.
Gina Mitchell, Ph.D.
Dr. Mitchell is an experimental neuropsychologist employed at Adams University in Colorado.
John Williamson, Ph.D.
Dr. Williamson received his Ph.D. in Clinical Psychology in May 2004. Dr. Williamson's focus while at Virginia Tech was cardiovascular regulation in hostility. He also researched functional cerebral asymmetry in verbal and design fluency. Dr. Williamson is now with the Department of Neurology at the University of Florida.
W. David Crews, III, Ph.D.
Dr. Crews has made notable contributions to the developing area of nutritional neuropsychology and the provision of online or CD accessible memory screening resources to self-monitor and screen for dementia onset across the lifespan.  He founded Virginia Neuropsychology Associates and CogniCheck corporations.
Robert Walters, Ph.D.
Dr. Walters received his Ph.D. in Clinical Psychology in May 2010.  His work on the neuropsychological mechanisms in the metabolic syndrome and diabetes has opened new avenues for research on the regulatory control of glucose and other health related substances.  He is working at the Jesse Brown Veterans Administration Medical Center in Chicago, IL.
Alissa Kate Holland, Ph.D.
Dr. Holland is an experimental neuropsychologist and productive neuroscientist and teacher working at USC (Lancaster).
Brian Shenal, Ph.D.
Dr. Shenal is a clinical neuropsychologist and neuroscientist at the Veterans Administration Medical Center in Salem, VA.
David Gilley, Ph.D.
Dr. Gilley has distinguished himself through contributions to the neuropsychology of aging and dementia process, including Alzheimer's.  He is professor of neuropsychology at Rush University Medical Center, Chicago, Illinois.
Robert D. Rhodes, Ph.D.
Dr. Rhodes is a clinical neuropsychologist practicing in West Virginia, while continuing to publish scientific contributions within the field.
George Demakis, Ph.D.
Dr. Demakis is professor of clinical neuropsychology at the University of North Carolina in Charlotte, North Carolina.
Jason Parker, Ph.D.
Dr. Parker is on the faculty at Old Dominion University where his working on a Murine model of post traumatic stress disorder, while providing academic instruction.
David Cox, Ph.D.
Dr. Cox is a clinical neuropsychologist at the University of Florida Department of Neurology.
Links and Resources
General
Psychological Organizations
Interest
Forms and Documents on this Page